A warm «Grüezi mitenand» from pre-Christmas Switzerland!
---
The year 2019 is coming to an end and thanks to you, our customers, it has again been a very successful one for EuroSprinkler AG! As a medium-sized company, we continue to stand for innovative, high-quality products, short delivery times and personal service. Special solutions are also no problem for us.
Our product development is still running at full speed! Therefore we can present you an interesting new development:
---
Flatspraysprinkler CMDFP
As of now, we have the VdS-approved flatspraysprinkler type CMDFP in our program:
RTI < 30 (Super Fast)
Shortest design
K80 (1/2") and K115 (1/2"+ 3/4") available
Pendent version
The flatspraysprinkler CMDFP is the ideal complement to the CMD K200 spraysprinklers, as according to the VdS guideline the inrack sprinklers have to be at least as fast as the ceiling sprinklers. You have fully met this requirement with the new CMDFP! All accessories, such as shields and guards are also available for the CMDFP.
---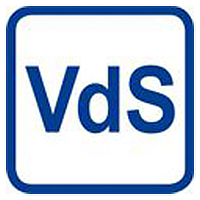 Events
We will be at the VdS Congress in Bucharest on April 29, 2020 and at the Fire Sprinkler International in Amsterdam from May 6-7, 2020 as an exhibitor and would like to invite you to visit us at our stand.
---
We thank you for the trust you have placed in us and wish you happy Christmas holidays and a happy new year!
Your Team of EuroSprinkler AG
Marcel Brunner, Rudi Mathä, Alex Stahl, Markus Thoma